We offer a wide range of products from all the industry leading suppliers. These range from the more traditional Burlington range, that offer a traditional look but have all the convenience of modern technology to Laura Ashley bathroom products that are beautifully designed, well considered and full of thoughtful details, and many more ranges in between.
AKW Bathrooms are optimally designed for maximum comfort; conforming to national standards for guaranteed quality and specially developed (not exclusively) for users with reduced mobility. A full range of sanitary ware and bathroom accessories gives a complete bathroom solution, whatever your need.
View AKW Bathrooms Website           View the Brochure
A family owned British company With nearly 30 years experience in the bathroom industry, Aqata has three superb ranges of shower enclosures Spectra, Minimalist and Exclusive Solutions. Offering a wide range of shower trays, an in-house etching service and award winning ClearShield ECO-GLASS comes as standard, with all products backed by a lifetime guarantee you can trust.
Visit the Website
Aquadi by Symphony, featuring collections of luxury furniture and a wide choice of stunning finishing touches to complete the perfect bathroom. Symphony is UK's largest privately owned manufacturer of fitted kitchen, fitted bedroom and fitted bathroom furniture.
Visit the Website          View the Brochure
Aquadart balances its range between sharp design and luxurious home comforts, a blend of style and functionality. The Aquadart range was created from a passion to bring the latest premium designs to you along with uncompromising levels of detail, quality and service.
Visit the Website
The Atlanta range has maintained an impressive position in the market for 20 years, manufactured in the North East of England at its Jarrow factory, Atlanta has a wide range of bathroom furniture utilising some of the most up to date computer controlled machinery in the industry.
View Atlanta Bathrooms' Website           View the Brochure
Over the last 35 years, Bristan has become the biggest showers and taps company in the UK, in fact one in five homes in the UK has a Bristan tap fitted. Industry-leading designs including the traditional 1901 collection, and the contemporary Prism and Java ranges are still top sellers today – over a decade after they were first introduced.
View Bristan's Website
Burlington bathrooms bring a complete collection of traditional bathroom products in order to create a classical distinctly British bathroom from the eras of great design. Burlington offers an extensive range designed to compliment each other perfectly.
View Burlington's Website
Leaders in bathroom design, Crosswater Holdings has been welcomed by the specialist bathroom retailer market since it was established in 1998. Excelling with a vast, exciting and innovative product range to become one of the most pioneering companies in the UK with three distinctive and prevailing brands: Crosswater, Simpsons and Bauhaus.
Visit the Website
FLOVA has sold millions of brassware products around the world, winning the unanimous praise and recognition of customers, engineers and industrial customers. Today, FLOVA is a brand globally renowned for the value and quality of its products.
Visit the Website
A Spanish company importing quality goods and luxurious bathroom furniture and accessories, definitely one to check out!
Visit the Website
Supplying to over 5,000 bathroom showrooms and plumbers merchants throughout the UK, Frontline Bathrooms aim to supply all you need to create the perfect bathroom. From luxury sanitaryware to space-saving cloakroom ideas; from a designer wetroom experience to cost-effective corner quadrants, we aim to provide a full spectrum of products to suit all tastes and budgets.
Visit the Website
Our new collection has our largest and most exciting range ever, and features cutting-edge designs for the bathroom, cloakroom and en-suites. The carefully coordinated range of accessories and furniture are setting new standards for affordable personalised luxury.
Visit the Website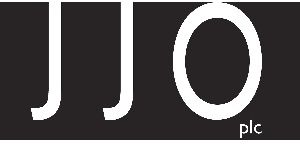 JJO's Eco Bathrooms feature two depths of fitted furniture in a wide variety of sizes in order to use every available space to its maximum potential. Doors in slab, shaker and handless designs are available in gloss, matt and textured finishes. Cabinets are available in both matching and complimentary finishes. For the larger bathroom and those with contemporary tastes, we offer two collections of stylish modular furniture available in many width, height and depth options.
Visit the Website
Founded by Laura Ashley and her husband Bernard Ashley in 1953 it has grown over the past 20 years to become an international textile retail chain of great renown. Luxury and style are guaranteed in the Laura Ashley Bathroom collection; from classic and country styles to a modern take on bathrooms.
Visit the Website
Fitted & Modular bathroom furniture specialist, offering an exceptional range to suit all tastes and backed by a lifetime guarantee as standard.
Visit the Website

Specialized in the production of shower cubicles, whirlpool baths, shower trays, shower columns and whirlpool shower cubicles, Novellini aims for excellence and innovation in its bathroom ranges
Visit the Website
With a style to suit every home, and with a focus on ornament and function, the Old London bath range delivers added appeal to any bathroom. Creating the perfect backdrop of style and tradition whilst using modern craftsmanship and manufacturing techniques, Old London Bathrooms have a great sense of style and brings elegance to your home.
Visit the Website          View the Brochure
Founded in 2004 Pura Bathrooms is one of the fastest growing companies in the UK bathroom industry. Working with the very best designers Pura Bathrooms offer a vast selection of baths, showers and bathroom furniture all built to the highest standards.
With over 30 years experience in designing and developing beautiful bathrooms, Rhoper Rhodes has grown into one of the leading players within the UK bathroom market. From the humble tap to superb furniture collections, you can be sure your Roper Rhodes products have been developed to the highest possible standards.